Words by Christine Dionese; photos by Hannah Betts
West Coast editor Christine Dionese first met Living Roots Wine proprietors Colleen and SeB Hardy during one of her Rochester Brainery classes two years ago. When she asked for a show of hands telling who worked in food and drink, the two smiled, later telling Christine they were manifesting a future wine project planned for the city. With roots newly laid and doors just opened, their all-in-the-family, cross-continental story inspires the heritage that Rochester's food and drink culture is loved for.
BTT: Of all places, why an urban winery in Rochester, New York?
Colleen: I'm from Rochester, Sebastian's from Adelaide (South Australia)… Each are surrounded by renowned and complementary wine regions so we were keen to make wine in both places, but we saw a huge opportunity to open the first urban winery and tasting room in Rochester. We were drawn to the craft beverage scene here, and we're excited to show everyone how much care and effort goes into our wines with the production of New York State wines happening right on University Ave.
We also love the idea of having regular customers pop in for a glass of wine after work and or grabbing a bottle to take home for dinner. You don't necessarily get that when you're a bit further removed from the city.
BTT: One of you is an Aussie, the other a Rochester native -- tell us about your love for viticulture.
Colleen: Our backgrounds are quite different, but complement each other really nicely. Seb's a sixth-generation winemaker so he's grown up around vineyards his whole life, which set the foundation for his love and curiosity of wine. He studied Viticulture and Enology in Adelaide, came over here for an exchange at UC Davis and worked harvest seasons in Italy, France, Austria and Australia along the way.
I'm much newer to the wine industry – I was working in marketing research and was looking for an industry or product I'd be more excited about promoting. I took a little 'Intro to Wine & Winemaking' course online and loved it, so that combined with getting a little stir-crazy in my cubicle somehow led me to quit my job and move from Chicago to Australia for a five-month gig at Hardy's Tintara winery in McLaren Vale. Which led me to Seb, and here we are a few years later taking a crack at this crazy little business.
BTT: Will you be featuring any organic or biodynamic wines?
Colleen: Not exactly, although the majority of our McLaren Vale Shiraz was made from organic grapes. One hurdle is that proving certification for imported organic wines can be difficult, though we're working on other ways to incorporate sustainability and natural winemaking techniques. At the end of the day, making high quality wine is a must for us.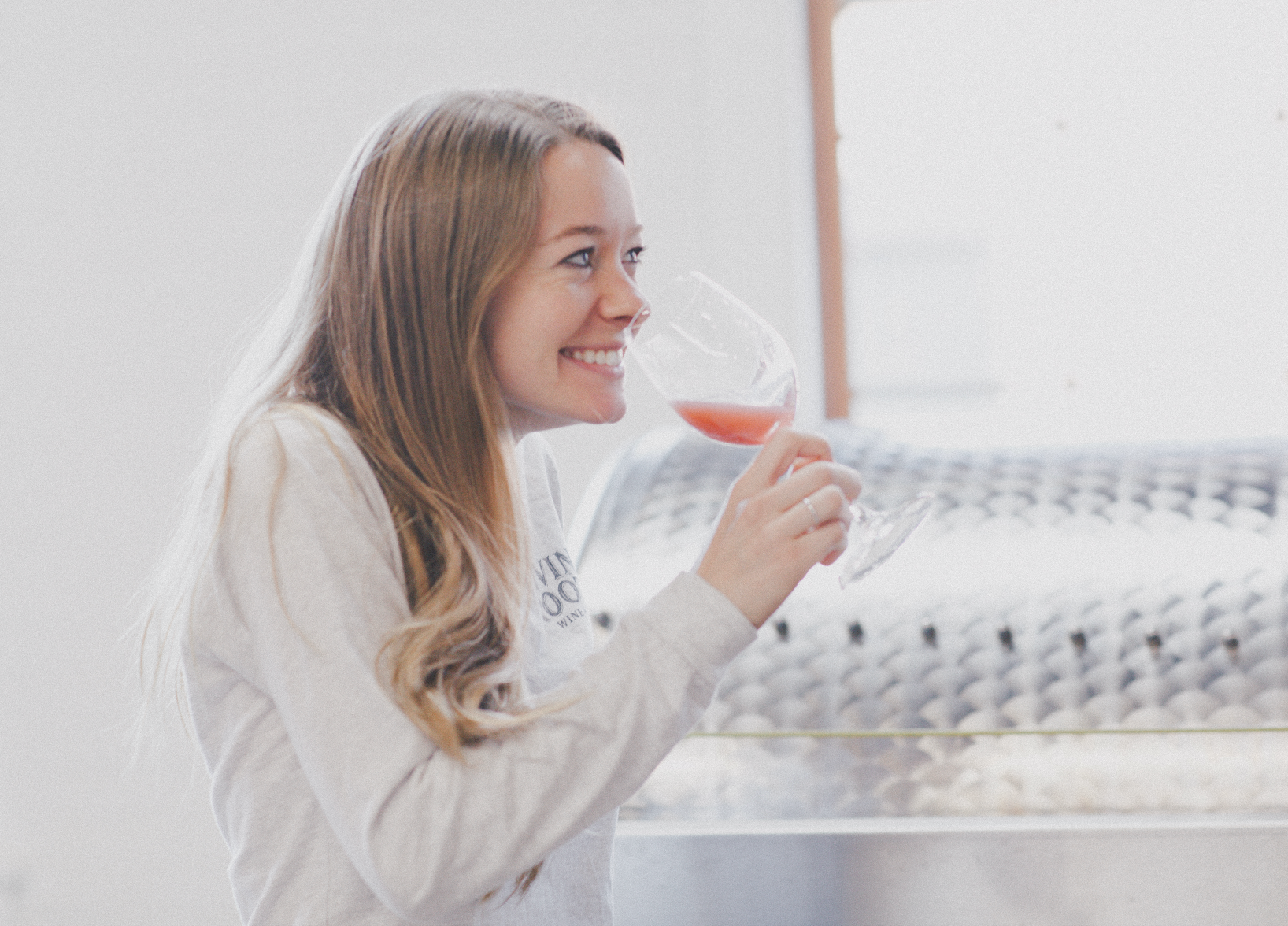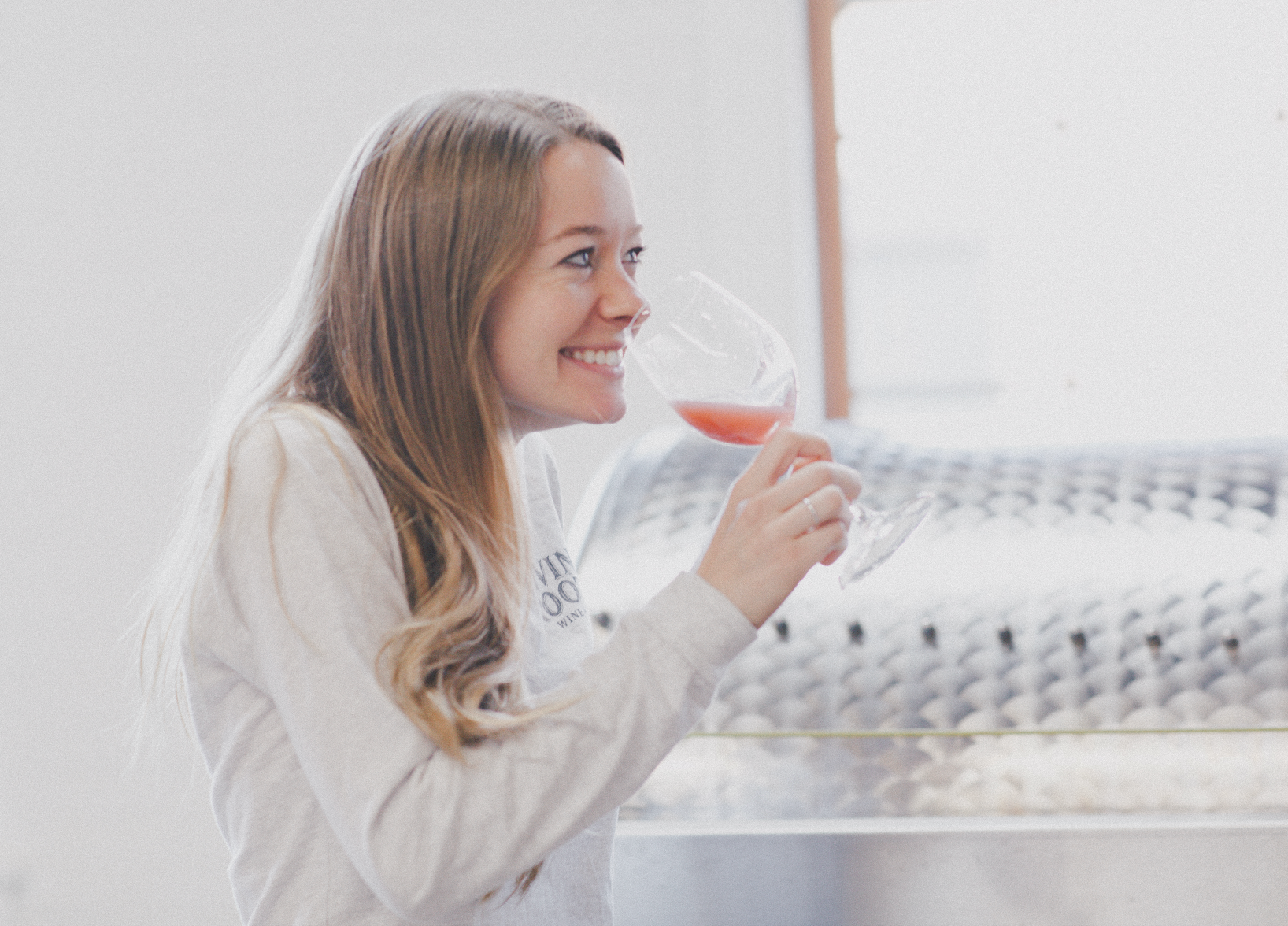 BTT: Producing your own wine is quite the endeavor and you specialize in small batch. Can you tell us more about this and how it may influence taste?
Seb: It can be a bit fiddly and time-consuming to be working with so many small batches, but the beauty of it is that you can pick and choose unique, small parcels of fruit. We love being able to experiment with different regions, vineyards, varieties, styles and winemaking techniques, and it's a bit safer to experiment in small batches. We like making single vineyard wines as well as having different blending components, and this can help us produce wines that are true to the variety, have a sense of place, and are balanced and complex.
BTT: Your first vintage sources grapes from South Australia. When can we anticipate this wine, and what are your hopes for it?
Colleen: Each year, we're spending a few months in South Australia over the harvest season (February to May) making our Australian wines. We're sourcing grapes from a variety of growers, including Seb's father and uncle. We're primarily making red wines in Australia, which spend a year, or sometimes two, in barrel. We then bottle and label these wines just before the following harvest, and are shipping the vast majority to ourselves in Rochester.
Our 2016 bottles just arrived from Australia a couple of weeks ago, and we're so excited to share these wines with everyone! We're really proud of how they turned out, and it was a special moment unloading the container, having the wines we harvested over a year and a half ago, on the other side of the world no less, finally arrive here in Rochester. These wines round out our range really well next to our 2016 New York State wines. We made two whites in Australia last year, a Riesling and a Chardonnay, which we're excited to showcase side by side with our wines from the same varieties made in the Finger Lakes. The rest of the wines that came over are reds, everything from a light and bright Grenache blend, to a big McLaren Vale Shiraz. We still have some 16s aging in oak, including a barrel select Cabernet Sauvignon and a Nebbiolo, which we'll bottle along with most of the 17s when we go back at the end of the year.
BTT: What kinds of wine-related events will you be regularly hosting? Will you host classes?
Colleen: We're really keen on wine dinners and other events down the track, but to begin with, we'll focus on wine education classes as well as a few events exclusive to our wine club members. With the classes in particular, there are so many topics to cover and so much to learn about wine -- it's one of our favorite things about this industry, and we'd love to share some of the stories and knowledge with the broader community. We're planning to start with a topic per month, with a couple of sessions per topic and see how that goes. On a non-wine related note, we also have a good friend who's a yoga instructor and we'll be teaming up on Saturday morning yoga classes in our vault.
BTT: Tell us about private tastings.
Colleen: We have a beautiful little space in a converted early 1900s vault that's perfect for gathering family and friends. We're really looking forward to offering more intimate tastings in there -- it's super cozy but can seat up to 32 guests, and we'll try to offer some different wines to a standard tasting. We'll also rent out the vault for private events, be it a corporate meeting or a surprise party.
BTT: And, for our appetites? Any snacks or food in the works?
Colleen: We'll be keeping it simple with cheese platters featuring New York State products, and a few other nibbles like olives, almonds and Hedonist Chocolates. We'll also have some amazing Aussie cheese that we became hooked on over there, it's a sheep & goat milk feta marinated in olive oil and fresh herbs. Super creamy and flavorful, well worth the splurge if you're as into cheese as we are.
BTT: Will your wines be available for sale off site anywhere?
Colleen: Not at this stage, but we'd love to sell to some of our favorite bars and restaurants in the Rochester area before too long. Then we'll look at distributing beyond Rochester next year.
BTT: How does Rochester history and tradition tie into Living Roots Wine?
Colleen: Overall, we're trying to build on what's come before us; to bring a sense of where we've come from and where we're heading. Key aspects of the past that we like to highlight are our family history (particularly Seb's when it comes to the rich history of winemaking in the Hardy family) and the character of our new (old) winery in Rochester. We've invested in a building that's had many different incarnations over the last hundred years. Over the last year and a half, we've worked with our landlord to revive the space, stripping back dropped ceilings and drywall to expose brick and wooden beams. We're embracing original details in our space, and incorporating a vintage feel and historic artifacts in our decor.
Moving to Rochester, New York from Adelaide, South Australia may be out of the norm, but the two cities are surprisingly similar. They have a similar size and feel, both were founded in the early 1800s, are surrounded by beautiful and renowned wine regions and share an enthusiasm for local food and drink that we're excited to be a part of. It seems like the right time to be opening an urban winery in Rochester, and we look forward to sharing our wines soon.
BTT: What makes Living Roots really unique for Rochester?
Colleen: Making wine on 2 different continents and making wine in an urban environment are pretty unique aspects of our business. In the future, we'd like to branch out with other beverages and nibbles which we have ideas for in line with our ethos, hence why our name is Living Roots Wine & Co. In the short term, we'll be bringing over our own extra virgin olive oil from Australia (produced by a cultivar, Hardy Mammoth) that Seb's forefather developed.
Living Roots urban winery is located on University Ave in downtown Rochester, NY.
Find what they'll be pouring -- and more -- on Instagram.